St. Matthew's Monthly Auctions
St. Matthew's is offering donated vacations, services and delights on a monthly basis to be auctioned off to benefit our Parish Life Guild. Check back often for sneak peaks of upcoming items!
General rules:
Auction bidding will open the first of the month and close on the last day of the month.
Minimum bid starts at $100 with increments of $50.
Contact Robin Pearse-Drance at mercyisland@yahoo.com to inquire and place bids.
ACTIVE - ends 7/1/2017
Current BID: $500
Mercy Landing, NOVA SCOTIA
A negotiable week (also flexible) in a relocated and restored 200 year-old barn.
Sleeps three couples (or family of six) privately.
On private cove to enjoy multitude of water sports.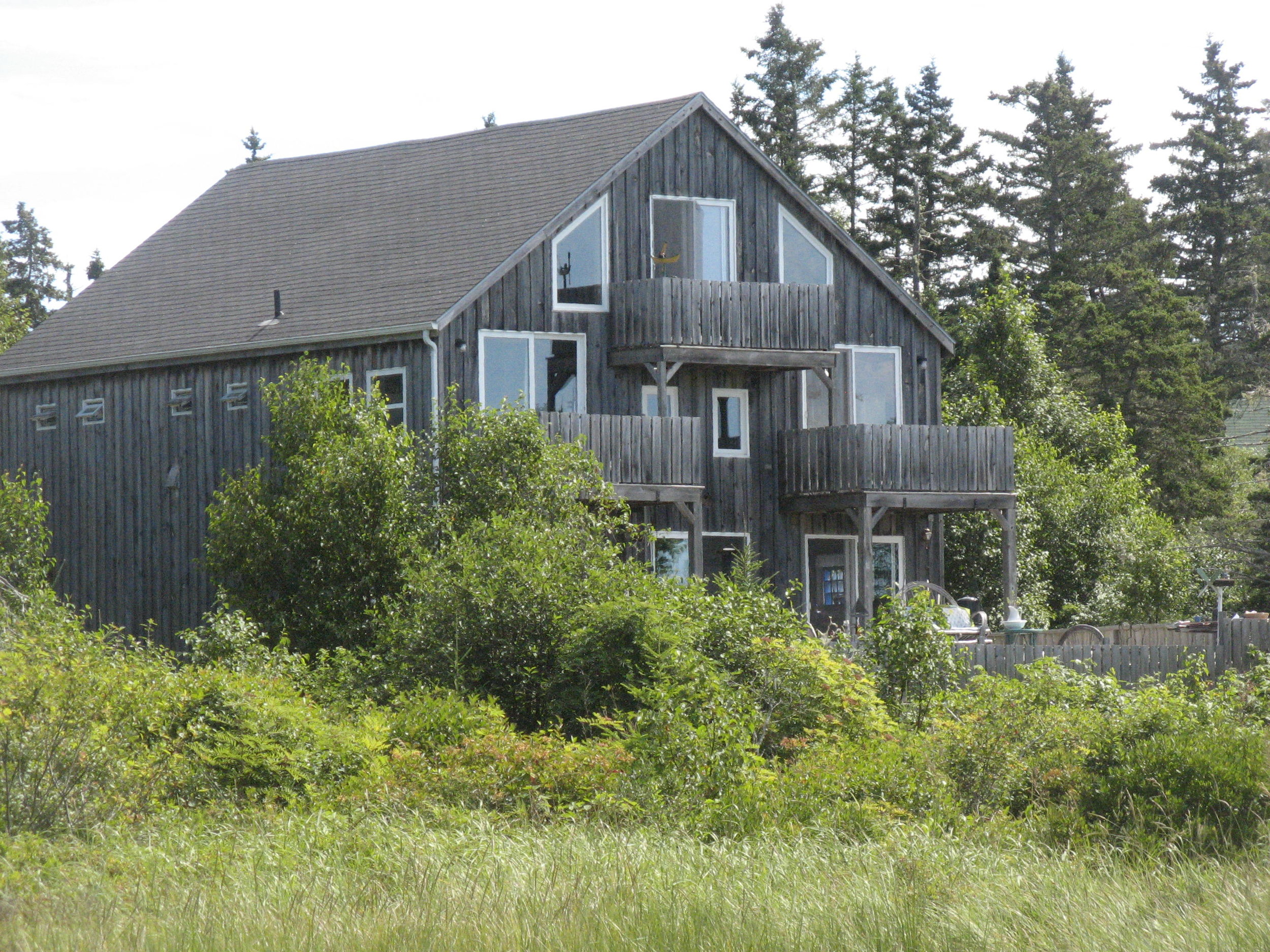 Robin Pearse-Drance is the contact person for receiving silent bids ~ mercyisland@yahoo.com
Testimonial: The Pearse-Drance home in Nova Scotia
Our discussion of the Pearse-Drance home in Nova Scotia is not complete without describing the journey to get there. The four of us (Sue, myself, Lauren and a friend) and an old friend of Andy's, his wife and their two daughters, left Pennington in two vehicles at about noon, one fine August day in 2009. Eleven hours and only one or two navigational missteps later, we gratefully reached our hotel room in Bar Harbor, Maine. We spent two nights there, which allowed for an enjoyable day exploring some highlights of Acadia National Park. The following morning, we made the 8 AM sailing of a ferry from Bar Harbor to Yarmouth, Nova Scotia. Although the journey took about 3 hours and cost a fair amount, it saved a great deal of driving time.
Making the hour & a half drive from Yarmouth to the house, we were struck by the natural beauty, jagged coastline, and rural serenity of Nova Scotia. It seemed like Maine, but an older, wilder version. Stopping at a country store near the house, we encountered unnaturally friendly people, who complained energetically about how hot it was. (It was 82 degrees.)
The house is a 200 year-old converted barn, and has a rustic, welcoming quality. Going inside, there is a full kitchen, large dining table and a comfortable sitting room. A porch with two swinging bench for two add to the relaxing quality of the place. The second floor features a couple of comfortable bedrooms. Throughout the home, there are many wonderful pieces of folk art, which fit the rustic nature of the building and its setting very well. Up on the third floor, there is a beautiful master bedroom, and a small outer balcony with a view.
And what a view! There is a small inlet, with kayaks conveniently sitting nearby. The inlet goes out to a larger bay, which eventually reaches the Atlantic Ocean. Trying out the kayaks was a lot of fun, but I tried to avoid leaving or returning at low tide.
The surrounding area is beautiful, unspoiled, and quiet. We enjoyed towns like Shelburne and Lunenberg, with shops, local sights, nice restaurants and friendly people.
The trip back included a stop at Hopewell Rocks along the Bay of Fundy, for an incredible experience of tidal variation. Making our way through Maine, New Hampshire and to the Boston area, we once again encountered people with a more gruff exterior, and felt right at home.
All in all, it was an unforgettable trip. We hope to make it back again someday, to take even more time to relax at the house, and explore Nova Scotia in more detail.
Andy & Sue Swords
CLOSED
Mother's Day Gift Basket Auction
Starting Sunday, April 30th after the 10am service to benefit Good Shepherd in Belmont Hall.
Two wonderful baskets filled with lots of goodies to give to your mother!
Starting bid is $50 ($200 value each)
Christina Kales is the contact for receiving the silent bids: Christina_kales@gmail.com
UPDATE 5/28/2017: THANK YOU ST. MATTHEW'S!!!

The silent auction gift baskets raised $375 for Good Shepherd Academy, Bafut Cameroon.

With a match from the Diocesan Millennium Goals project, we will provide a scholarship one new student this fall. A big shout out to the local stores who supported the initiative with contributions of goods and services: PQM, Willis Greenhouse (Lawrenceville). Chance on Main, The Gingered Peach (Lawrenceville), Dolce Nail Salon, Richard's Hair Salon (Lawrenceville) and Shear Design. A very special thanks to our own Gioia Miranda and Ruth Counsell for sharing time and talent!
April Auction
Two (2) matinee tickets for Hamilton in New York City on August 16th!
Contact Robin Pearse-Drance at mercyisland@yahoo.com to inquire and place bids.
Special Pop-up Auction!

Two (2) Aladdin Tickets
Tuesday May 9th
Contact Robin Pearse-Drance at mercyisland@yahoo.com to inquire and place bids.